pfeffi
IT STARTS WITH PEPPERMINT
Peppermint liqueur - or "Pfeffi" - is a beverage with cult status. Especially in Berlin. With the clear premium liqueur PFEFFI, Nordbrand Nordhausen is now launching a new product under the "Berliner BärenSiegel" brand. With its high-quality design and premium character, it brings a breath of fresh air to a young, fun-oriented target group.
Disciplines
Campaign
Digital
Media planning
Content
PFEFFI — it's crystal clear!
Minimalist, clear, edgy and absolutely yummy. PFEFFI is self-confident with a brand name that stands for an entire beverage category. This confidence also applies to the lifestyle: you have experienced a lot together and you know exactly what you want: the original, where everything is just right: taste, character and style! This attitude is also the definition of PFEFFI's brand personality: it is your self-confident companion through the nightlife.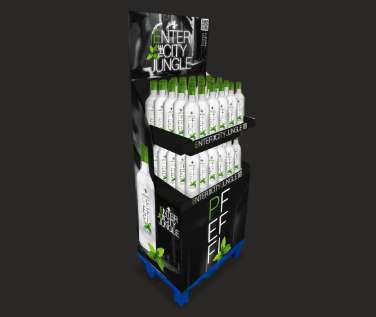 Party at the POS - PFEFFI on stage!
Enter the city jungle!
Welcome to our young, urban brand world: with motifs that were shot spontaneously. A rough, partly colored, partly black and white photo style that uses the characteristic PFEFFI green as a signiture color. Headline typo in neon-style and short copies. This independent and self-confident look and feel draws everyone into a wild adventure in the big city jungle.
Would you like to know more about this exciting topic? Then get in touch with us!