More kikk for asia
A kikking range of taste: apart from the legendary soy sauce, which gives every kitchen in the world a special flavor, Kikkoman also offers teriyaki sauces. BBQ, sesame or with roasted garlic, the Kikkoman teriyaki sauces enrich Asian cuisine in particular when dipping, marinating and seasoning.
Disciplines
Campaign
Video production
Digital
Social media
Media planning
Content
The kikk of taste continues
Content is king: After we made a groovy film for Kikkoman soy sauce, the cooks now also dance their way through the kitchen with the teriyaki sauces. Cool moves meet contemporary culinary art. In the same style, with the same team and with consistently extended content for social media, the campaign idea is continued across the product range.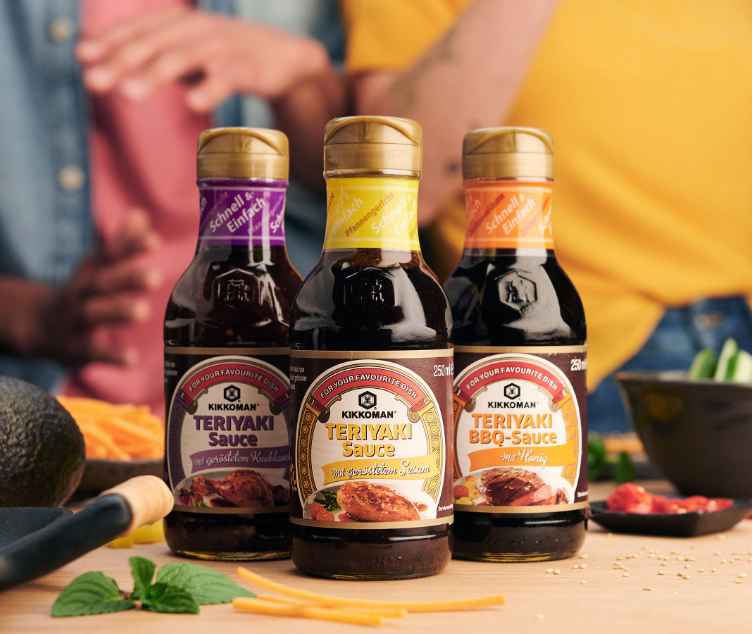 3 Flavors. 1 Story. Lots of content.
Premium taste at primetime on TV and digitally
"More Kikk für Asia" aired on TV channels of the Sat1-ProSieben family during prime time. And of course 24/7 on YouTube and other digital channels. At the POS, a recipe booklet also stimulates the appetite for the Kikkoman teriyaki sauces.
Would you like to know more about this exciting topic? Then get in touch with us!