BAD REICHENHALLER - WITHOUT IODINE
A dry topic told in an exciting way
When a low-interest product like table salt takes up the cause of health education, a Hollywood-ready campaign happens. At least with us.
Disciplines
Kampagne
Bewegtbild
Digital
Social Media
InGame Advertising
Agency Areas
Strategie
Key Visual
OOH
POS
Iodine deficiency: no one knows, everyone notices.
What do chaotic living rooms, lonely ponies and misused permanent markers have to do with table salt? All of this can be explained by iodine deficiency. At least in the new Bad Reichenhaller campaign through which Germany's best-known salt brand draws attention to this widespread deficiency.
IODINE SAVES THE BIRTHDAY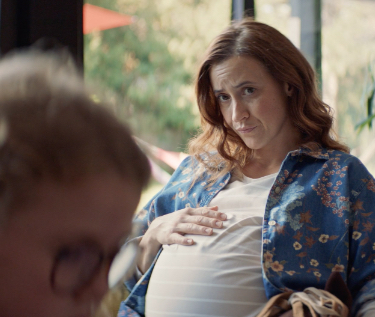 DRAMA BABY! WHEN FAILURE BECOMES SUCCESS
A likeable everyday hero experiences the consequences of iodine deficiency in crazy chain reactions. Conceived as YouTube-First videos, the 25-second main film and two 10-second cutdowns convince with humorous storylines and excellent implementation (director: Jan Bonny, production: Stereo Films Hamburg). In line with the digital strategy, the campaign was also widely advertised via in-game ads.
CUTDOWNS AND POSTINGS ACCOMPANY THE CAMPAIGN ON SOCIAL MEDIA
THE LANDING PAGE EXPLAINS THE TOPIC OF IODINE DEFICIENCY IN AN EQUALLY HUMOROUS BUT SCIENTIFICALLY SOUND WAY.
BANNERS IN TARGET GROUP-SPECIFIC GAMES ENSURE ADDITIONAL REACH AND IMPRESSIONS WITHIN A YOUNGER TARGET GROUP.
YOUR DAILY DOSE OF SMART.
Would you like to know more about this exciting topic? Then get in touch with us!